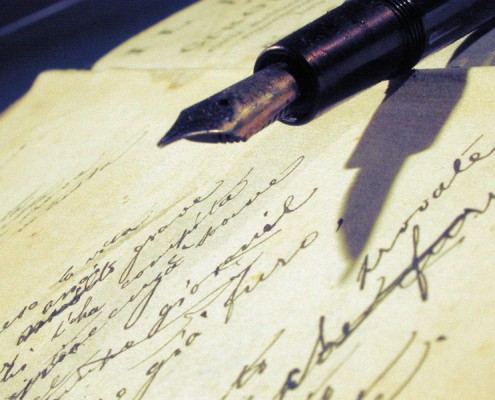 "I fasted once but it made me hungry so I haven't done it since."  This humorous, yet illogical statement was actually made to us by a Christian woman while discussing the topic of fasting. She went on to explain that if Christians went on God ordained fasts they should never feel hungry. Obviously she had no personal experience in this matter. Only in self-indulgent Western culture would such an idea be considered reasonable; believers in the suffering nations would either laugh at us or weep for us.
There have been many books written on the subject of fasting, and if you look hard enough you can even find a few sermons on it. But like the issue of prayer, we may have an abundance of information yet still not put it into practice. To the average American Christian fasting is as popular a topic as suffering. The unpopularity of the subject does not change the fact that it is an indispensable discipline that needs to be restored to the church.
There are numerous reasons why we don't fast. One major reason is because we hold erroneous beliefs about fasting which demonstrates our ignorance of the Scriptures. Many believers have mistakenly convinced themselves that fasting makes little or no difference in this world, so why bother with the inconvenience. Probably the biggest reason we steer clear of it is that we don't want to make ourselves uncomfortable.
We struggle with fasting because it goes against the natural order of life. Unless there is something very wrong with us, we usually don't intentionally do anything that causes ourselves pain or discomfort. Also, there's something within us that cherishes life and cutting off what we need to sustain life goes against nature. Even our social life can be upset by fasting because much our interaction with friends and family revolves around eating.
Commanded to Fast
The Lord places great importance on fasting. That is why we need to understand the Scriptural truths that define this spiritual discipline. With a right understanding of fasting we will hopefully find the right motivation to make it a regular part of our service to God and His kingdom.
Jesus, in obedience to the Holy Spirit, was led into the wilderness to fast and be tempted for forty days. Although He never required His disciples to perform a similar fast, He did expect them to fast. That is why He said in the Sermon on the Mount "When you fast" (Mt. 6:16). He included the discipline of fasting with prayer and benevolence (Mt. 6:1-21). Once while Jesus was reproving the Pharisees for their self-righteous, powerless fasting He informed them that fasting would be a normal part of the disciple's life after He ascended to the Father (Luke 5:35).
The Scriptures are full of examples of His people fasting. Whether it was in times of pending danger, mourning, during national repentance, the Day of Atonement or to find His will, all true fasting was done in obedience to God. This act of denying ourselves food is an expression of brokenness and humility which communicates to God our desperate need of His intervention. It is one of the means He has given us to fulfill the purposes for which He put us in this fallen world. 
Fasting to Break Chains
Through the prophet Isaiah the Lord informs us that fasting with pure motives breaks chains, sets the oppressed free and speeds healing.
Is not this the kind of fasting I have chosen: to loose the chains of injustice and untie the cords of the yoke, to set the oppressed free and break every yoke?  Is it not to share your food with the hungry and to provide the poor wanderer with shelter—when you see the naked, to clothe him, and not to turn away from your own flesh and blood? Then your light will break forth like the dawn, and your healing will quickly appear; then your righteousness will go before you, and the glory of the LORD will be your rear guard (Isa. 58:6-8).
We have personally witnessed God fulfill all His promises in this section of Scripture through fasting and prayer. While the Lord never violates a person's free will, He does create circumstances that will make a way for the bound to obtain freedom and the oppressed to be treated justly.
As evangelists we minister at a different church or rehab almost every week of the year. Over 13 years ago when Jesus called us out of pastoral ministry into the evangelistic field we wondered how anything of value could be accomplished in just four or five services. We knew from pastoring that change is a slow process and unless the Spirit does a quick and powerful work we would just be wasting people's time and money. 
This realization brought us to a deeper understanding that in ourselves "we have no power" (2 Chr. 20:12). Unless we give ourselves to prayer and fasting for each church we cannot expect change that will last for eternity. Every week we pray and fast for conviction upon the lost so they will be saved, that prodigals will come home and that the church will be awakened. We admit that it was God putting this in our hearts – not our own thoughts and understand it is the Holy Spirit who does the work. So in the end we can only say, "all we have accomplished you have done for us" (Isa. 26:12).
The Lord yearns to liberate the oppressed and break the yoke of bondage people suffer under Satan's slavery. He could do this without our help, yet He allows us to share in His sufferings in a very small way through prayer and fasting. One story that stands out in our memory is of an unsaved man whose wife had been begging him to come to church with her for years. Matt emphatically claimed that he would never set foot in church especially "that church." One Sunday morning Matt shocked his wife by informing her that he would attend church with her. It happened to be the Sunday that we began a series of meetings at "that church." Not only did Matt come to the service, he surrendered his life to Jesus. The pastor was amazed because the few times he had talked to Matt he found the man very hard to the gospel. The pastor informed us later that Matt gave convincing evidence that he had truly been converted.
God often works through prayer and fasting to bring a person to the point of surrender who is suffering under the bondage of addiction. A young man told Glenn recently that a year ago he had repented of his pornography addiction after hearing one of Glenn's messages on holiness. He said that he has not looked once at pornography since that service and God healed his marriage. A similar story of being set free from addition was told to us just a few months ago at a church in Arizona. This young man had heard Glenn preach a few times at a Christian rehab eight years prior while he was in the program. He said those messages transformed his life and he is still serving Jesus because of them.   
In Isaiah 58:8 we find that God will heal the body in response to fasting. Glenn was healed over ten years ago in this way. For many years he suffered with severe asthma to the point of needing three inhalers a day as well as a rescue inhaler. Through the urging of the Holy Spirit we felt that we should take several days to pray and fast for healing. Jesus healed Glenn and never again has he used any asthma inhalers or medication.
Fasting does break chains therefore it is one of the most formable weapons God has given us. Prayer is another powerful armament made available to all His people. He has given the church both of these disciplines because without them we would be left with only our skills or intellect in which to revolutionize this world.  When fasting and prayer are combined and habitually used in spiritual warfare the oppressed will be freed, eternity can be changed and hell will tremble.
Glenn Meldrum has been a national evangelist since 1997. Prior to his calling as an evangelist he pastored for 15 years. He is ordained and holds an M.A. in theology and church history from Ashland Theological Seminary. Visit www.ihpministry.com for articles, sermons, books and information on Glenn Meldrum and In His Presence Ministries.
https://www.ihpministry.com/wp-content/uploads/2013/10/writing.jpg
600
800
Glenn Meldrum
https://www.ihpministry.com/wp-content/uploads/2013/04/IHPM-logo1-300x90.png
Glenn Meldrum
2013-05-22 07:20:33
2013-11-02 21:17:12
Fasting Part 1 - Fasting Makes Me Hungry by Glenn and Jessica Meldrum