In His Presence Ministries
In His Presence Ministries is comprised of a husband and wife team, Glenn and Jessica Meldrum. Glenn is ordained with the Assemblies of God and holds an MA in theology and church history from Ashland Theological Seminary. He has ministered as an evangelist since 1997 and his 16 years of pastoral experience has included an urban multicultural church, a rural church and a Romanian congregation. Glenn, who was saved out of a life of drugs and alcohol, also ministers in prisons and rehab programs such as Teen Challenge and Victory Outreach. The other half of In His Presence Ministries is Jessica Meldrum who teaches women's groups and is a speaker for Christian Women's Clubs, a ministry aimed at presenting the Biblical faith to those outside the church. The Meldrums are available for church services, evangelistic meetings, conferences as well as men's and women's groups. Please feel free to contact us if you have any questions or would like a sermon CD.
We believe our calling is to challenge the church to live holy lives through the preaching of repentance and absolute surrender to Christ. We have also been called to give ourselves to prayer – to persistently plead for the Spirit to reveal to people their spiritual poverty and need of the cross. Our deepest yearning is for God to "rend the heavens" once again, shake the church and rescue the perishing.
What Other Ministers Say About Us

David Ravenhill
Author & Teacher
"I have had the privilege of sitting under the anointed ministry of Glenn. He is a true 'revivalist' with a burning passion for God's glory to be revealed again, in and through the Church. Glenn and his wife, Jessica, are a rare breed these days. Their lifestyle is simple, their message powerful, and their lives humble. I recommend their ministry to you."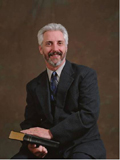 Steve Gallagher
President, Pure Life Ministries, Dry Ridge, KY
"I can say without reservation that Glenn is a man of honor, compassion, and integrity. He will disturb you with his words and inspire you with his passion. Glenn has a message that must be heard in America."
Rev. Dale Gray
Pastor, Rock Church A/G, Scottsdale, AZ
"Glenn preaches the uncompromised Word of God and has a great gift to stir the heart of the Church. Glenn and Jessica are very devoted to prayer and have a great burden to win souls. They are choice servants of the Lord."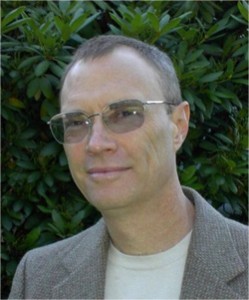 Rev. Burton Lowry
Pastor, Ellsworth A/G, Ellsworth, ME
"I am happy to report that the Meldrum's ministry has born good fruit. Glenn brought a message of repentance . . . a bringing of people to 'conviction of sin and of righteousness.' This ministry is desperately needed today . . . expect to be shaken from complacency, from lukewarmness, from sin."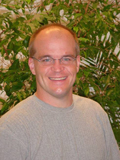 Rev. Nate Elarton
Pastor, Bedford Christian A/G, Temperance, MI
"Glenn and Jessica's ministry had a powerful impact and people continue to talk about it. I have met with those who came forward for salvation during the services and I know that their conversion experiences were real. The Meldrum's example has convicted my heart about prayer and seeking God. They have stirred up this church!"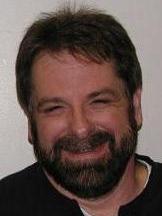 Rev. Jay Snyder
Pastor, New Life Church, Ramsey, MN
"Glenn and Jessica Meldrum has been a blessing to New Life Church. We so much appreciate their ministry and their heart for revival. Glenn preaches the Word of God with conviction and the love of the Lord. They have touched many lives in this church."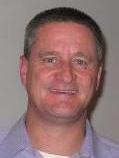 Rev. Steve Gadomski
Executive Director, Teen Challenge New England
"Glenn Meldrum is truly and authentic representative of the gift of an evangelist to the church. His passion to see the lost saved and the Body of Christ transformed comes across powerfully through his dynamic preaching. I think every church and Teen Challenge in America should invite Glenn to minister to their people–their lives will be transformed. I give Glenn my highest endorsement."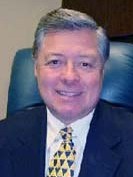 Rev. Joel Pavia
Former Superintendent of the Wisconsin District of the Assemblies of God
"Glenn is a good preacher and has a real soul-winner's heart. While pastoring (Wisconsin/Northern Michigan District) he was able to reach many new people and them brought into the fellowship of the church. . . I recommend him to you."
Rev. Michael Panich
Pastor, Cornerstone Family Worship Center, Livonia, MI
"May I recommend to you the husband and wife ministry team of Glenn and Jessica Meldrum. I have personally known them for over 25 years. During this time I have been involved in church ministries with them, watched them launch out and plant a church in the city of Detroit, evangelize street people, and pastor and care for their flock with the love of Christ. God has led them into evangelistic work aimed at revival for God's church and winning the lost to Jesus Christ.
The Meldrums have ministered at Cornerstone Family Worship Center several times and each time they have been well received by the congregation. We will definitely have them back. I pray that you will consider having them at your church."